Winterfrost Legacy Maintenance on September 9st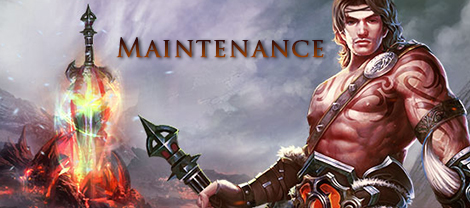 Winterfrost Legacy Open Beta servers will come down for maintenance on September 9st at 03:00 AM EDT.

The maintenance is expected to take no more than 3 hours.

New Features:

◆ Team Boss
Description:
Challenge the Boss with your team mates! Don't forget to exchange your points for useful materials.

◆ Slayer Hour
Challenge the Team Boss during 14:30 - 15:30 and 19:00 - 20:00 daily for double rewards!

◆ Gauntlet
Description:
1. Join in this event to obtain Jewel Shards which can be exchanged for low level Jewels and high level Jewel Scrolls.
2. Spend Gems to purchase revive attempts before/during battle.
3. Free items are available to add HP and remove monsters to aid you in battle!

◆ Unlocked new Mounts, Wings and Relics ★.

◆ Unlocked Jewel system.
Socket Jewels to gain bonus stats and boost your Power.

◆ Facebook Like
Follow the ingame link to like us on Facebook and be rewarded with bound Gems!

◆ Clown Nights
Login, recharge, daily quests and the Clown's prize draw will all get you great rewards!


Optimizations:

◆ When viewing other player's info you can now compare your equipment and stats too.

◆ Double reward indicators will now appear in panels for Hot Events and other related events.
PLAY NOW