Winterfrost Legacy Maintenance on November 11th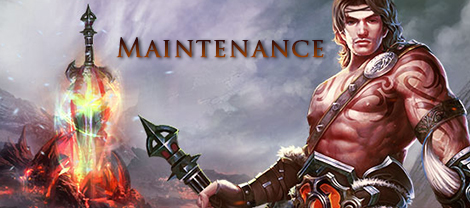 All Winterfrost Legacy Open Beta servers will come down for maintenance on November 11th at 04:00 AM EST / 01:00 AM PST / 09:00 AM GMT / 16:00 GMT+8

The maintenance is expected to take no more than 2 hours. For more informa
Patch Notes for 11/11 Server Update
New Features:
◆Wish Tree
Event Description:
1. Unlocks at Clan Lv.3
2. Clan members can help each other to complete wishes and obtain loads of items.
3. Gain Wish Tree experience for each wish completed. The higher the Wish Tree level, the richer the rewards.
◆X-Server——Cross-Server Lobby
Function description:
1. Lvl. 62 players can enter the Cross-Server Lobby to meditate and gain large amount of EXP. Can participate for 8 hours per day.
2. Cross-server PKs get higher grade meditation spots.
tion , please keep an eye on this thread

PLAY NOW